BACKGROUND
ABOUT THE COMPANY
Artist Bio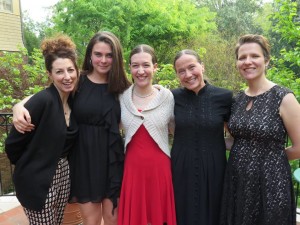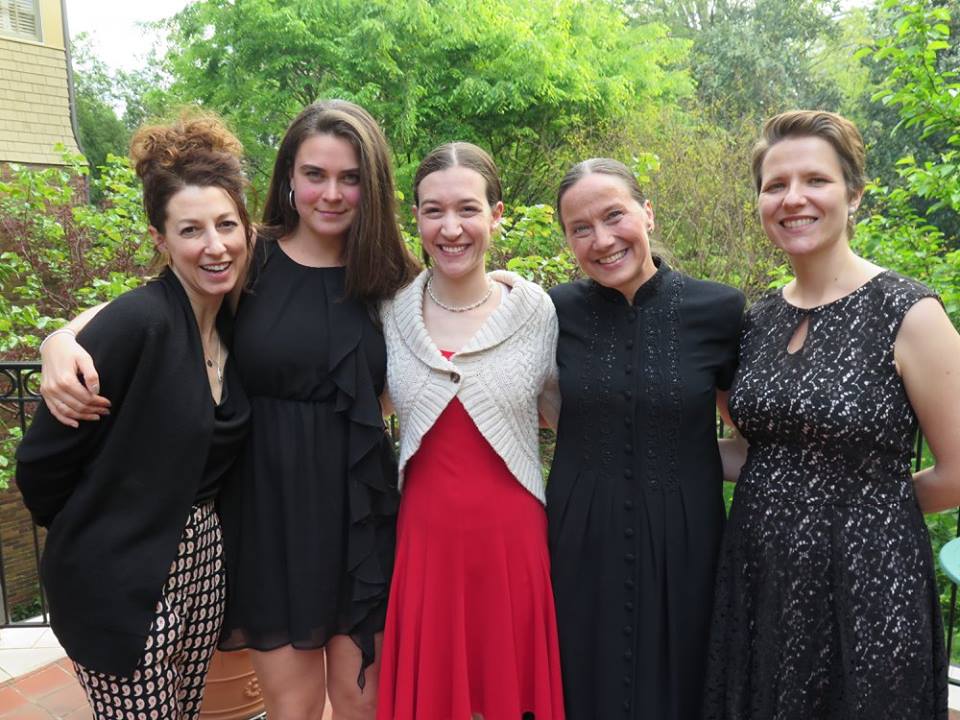 Founded in 1996, Théâtre du Rêve (Theatre of the Dream) is a professional company whose mission is to bring the language and cultures of the French-speaking world to life on the American stage. The company strives to create a true dialogue between American and French-speaking artists and to bring live theatre, French language, and Francophone culture to students of all ages. With a team of highly professional, bilingual theater artists, TdR has performed classical and contemporary plays and company-created productions, playing to sold out houses and to crowded auditoriums at the High Museum of Art. TdR is committed to the belief that Francophone theatre is not simply for French speakers; it is a strong artistic heritage shared and appreciated by all lovers of art. More at www.tdratl.org.
ABOUT THE AUTHOR
Who is Antoine de St-Exupéry?
Born in 1900 in Nice, France, Antoine de St-Exupéry lived an adventurous life that rivaled those of his characters in Le Petit Prince. He was not only an award-winning novelist and essayist, but also a pioneer in aviation. After being turned down to become a naval officer, St-Exupéry began to pursue aviation at the time that the technology that enabled flight was dangerous and exciting! He joined the military and began as airplane mechanic, and finally in 1927, he was allowed to fly. St-Exupéry innovated the field of aviation by opening up new air routes over the Mediterranean Sea, North Africa and the Sahara Desert. During his time as a commercial pilot he even flew over the Andes Mountains in South America, a very risky feat for the time. Not easily frightened, St-Exupéry was known for reading and writing in the cockpit of his plane mid-flight. Along with Le Petit Prince, he published several memoirs on his travels. Like the aviator in his story, the author also crashed in the Sahara Desert, surviving only because of his skills as a mechanic. Also like Le Petit Prince, St-Exupéry's story has a mysterious ending. In 1944, he disappeared during a reconnaissance mission in WWII. His influence can be seen in music, film, theatre and pop culture; for a time, his image was presented on French currency! The pilot-author, Antoine de St-Exupéry, had more than a bird's-eye view on humanity.
For more on Antoine de St-Exupéry:
SHORT SUMMARY
Le Petit Prince: Abridged Plot Summary
When an aviator crashes in the Sahara Desert, he meets the Little Prince. The Little Prince recounts the story of his journey from his own little planet to Earth. Following an argument with his Rose, he hitches a ride on a passing flock of birds and goes off to explore the universe. Along the way, he meets a King, Vain man, Drunkard, Businessman, Lamplighter, Geographer, Snake, and a Fox. Together the Pilot and the Little Prince discover the meaning of friendship, the value of childhood and the importance of things unseen.
EXTENDED SUMMARY
Le Petit Prince: Extended Plot Summary (

spoiler alert

)
This is the story of a pilot who was once a little boy who drew a boa constrictor eating an elephant. The grown-ups thought it was a hat and advised him to pursue useful things like geography and arithmetic…and so ended his potential career as a painter. But he always kept his picture…just in case he met someone who would understand. Six years before our story was written, this same pilot crash-landed in the Sahara desert where he met the Little Prince who asks him to draw a sheep.
After several attempts, the pilot draws a sheep for the Little Prince inside of a crate with 3 holes. Quickly, the pilot comes to learn that the Little Prince is from another planet called Asteroid B-612 which is so small that he enjoys sunsets 43 times a day, tends to his three volcanoes no taller than his knee, and must pluck the baobab tree shoots before they grow big and burst his planet into pieces. The Little Prince is hopeful that his new sheep will eat the baobabs but concerned that they might eat flowers too. He tells the Pilot about his rose and their first meeting.
The Little Prince takes care of his flower, protecting her from winds and caterpillars alike, until one day, he decides he cannot stay on his planet any longer. He and his rose say their goodbyes and the Little Prince takes off with a flock of passing birds to begin his adventures. He journeys from planet to planet, meeting different characters, all grown-ups, all of whom live alone on their planets. On the first planet, he meets a king who spends his day giving out orders to everything in sight, even the sunsets.
After his time with the king, the Little Prince thinks that grown-ups are very strange. He continues his journey and meets a conceited man (who treats him as an admirer and asks him to clap), a drunkard (who drinks to forget he is ashamed of drinking), and then a businessman who spends all his time counting the stars: 5 hundred million, six hundred twenty-two thousand, seven hundred and thirty-one of them. He tells the prince that all he does with the stars is own them.
Again, the Little Prince finds the ways of the grown-ups extraordinary and continues on his journey. On the next planet, he meets a lamplighter who follows his orders to light and extinguish the street lamp with every turn of his planet. The problem is the planet turns faster and faster, and the orders haven't changed. Now, he lights and extinguishes the streetlamp once every minute. What the little prince dared not confess was that he was most sorry to leave this planet because it was blessed every day with 1,440 sunsets. The next planet the Little Prince came to was the planet earth, which is very large. When le petit prince arrived, he was surprised that he saw no one in the desert where he landed. He was beginning to fear he'd come to the wrong planet, when he meets the snake. The snake tells the prince that if he ever gets too homesick, he can send him back to the planet from which he came. He is very enigmatic.
The Little Prince crosses the desert and the mountains, searching for people. Finally, he comes to a road and follows it (all roads lead to people). He comes upon a garden filled with roses, just like his rose. He is very upset because his flower had told him that she was unique in the universe, and now he finds five thousand of them, all alike, in a single garden. The Little Prince lays down in the grass to cry. Then, the fox comes along. The prince shares that he is looking for friends, and the fox teaches him the meaning of being tamed – apprivoisé.
Soon, the fox asks the Little Prince to tame him and teaches him the way to do so, patiently and silently, day after day. After some time, the two become friends, each taming the other. But soon, the Little Prince must continue on his journey and say farewell to the fox. As a parting gift, the fox shares a secret with the Prince: What is essential is invisible to the eye.
The pilot has listened to the Little Prince's story for the past eight days, but now they are out of water, the airplane is still not repaired, and he is worried. The two begin traversing the immensity of the empty desert in search of a well. Time passes, night falls, and they continue to walk in silence. Extremely tired, they sit together, looking up at the night sky.
Mysteriously, they find a well at daybreak, in the middle of the Sahara. The water is good for the heart, like a gift. The Little Prince marvels that men never find what they are searching for, even though what is essential can be found in just a little water. As they drink, the Little Prince implores the pilot to keep his promise to draw a muzzle for his sheep. The pilot does so but senses that the prince is not telling him something. He then learns that the following day will be the anniversary of the prince's fall to Earth. Eight days ago, when they met, he had been returning to his point of departure. The pilot is afraid, but the Little Prince tells him to go work on his engine and come back to meet him the next evening. Upon his return, he finds the prince sitting by the well talking to someone…the snake. They are arranging a meeting.
The pilot is shaken by seeing the Little Prince talk to the snake. But the Little Prince explains that he is going home, though for him home is much farther away, and much more difficult to reach than for the pilot and his repaired airplane. But he tells the pilot to look up at the stars. They will all become special to him once the prince has gone.
The Little Prince begs the pilot not to come that night. Snakes are mean and bite just for fun. He warns that it will look as if he is dying but that is how it has to work. The pilot says he will not leave him. But the pilot doesn't see the prince set out on his journey that night, and he runs to catch up to him. Again, the Little Prince tells him he should not have come and that the pilot will suffer if he watches. But the prince's body is too heavy…he cannot take it with him. It will be like an old abandoned shell, and there is nothing sad about old abandoned shells. Soon they can walk no further and sit together in the sand. The pilot sees but a flash of yellow by the prince's ankle, and it is finished. The prince falls silently in the sand.
It has been six years since the pilot met the Little Prince. He shares his parting thoughts as he finishes telling his story for the first time. He implores the reader that if ever he or she should come across a little man in the desert who has golden hair to please send comfort. He asks that they please send word that the Little Prince has come back.
Pre-Performance
GPS WARM UP QUESTIONS
Warm Up Questions for meeting the Georgia Performance Standards for Listening/ Speaking/ Viewing:
General questions usually produce global responses which show how students listen critically and respond appropriately to oral communication in a variety of genres and media and when relating experiences as a member of an audience.
Describe the perfect audience.
What are some of our class rules for being good listeners?
How do we show someone we appreciate their visit to our school or classroom?
How does being part of an audience help make you a good citizen?
What are some examples of bad audience behavior or attitudes?
How does a negative audience member effect your enjoyment of a show or performance?
How would this make the performer feel?
How do we want the performer to feel when we leave the theater?
ACTIVITIES & DISCUSSIONS
Warm Up Activities & Discussions to set the stage for engaging students:
Read excerpts from Le Petit Prince. Who are the main characters? What do they want?
Visit www.lepetitprince.com (French version) or www.thelittleprince.com (English version) to learn more about the story, the author and the global phenomenon.
What does it mean to be "grown-up?" When you are a grown-up/adult, what will you be? What will you do? Where will you go?
"78% of French children (aged between 6 and 15) know Le Petit Prince and 81% say they liked the story. Amongst adults, the book ranks third in the category of « books that have marked you for life » "(sources: Ipsos 2008, Sofres 2004). Read this New Yorker Article on Le Petit Prince and its popularity phenomenon. Discussion: What makes a story popular? What do you believe has made this story so popular all around the world?
What is puppetry? How can you use puppets to tell a story? Have you seen any shows that use puppets? On TV? In the movies? In the theatre? Can you give any examples?
The performance you're going to see is an adaptation of a book. What is adaptation? Can you think of any modern book adaptations in theatre or film?
Writing prompt: "L'essentiel est invisible pour les yeux." ("What is essential is invisible to the eye.") Using this prompt, have students do a freewrite/stream-of-conscious writing activity for 2-5 minutes. This means writing non-stop anything that comes to mind based on this phrase. Share in small groups. As a class, discuss similarities and differences. This can be done in English, French, or bilingually.
FRENCH
French Vocabulary
Les Personnages:
l'aviateur: the pilot/aviator
le petit prince: the little prince
la rose : the rose
le roi: the king
le vaniteux: the vain man
le buveur: the drunkard
le businessman : the businessman
l'allumeur de réverbères: the lamplighter
le géographe: the geographer
le serpent: the snake
le renard: the fox
Les Noms:
un ami : a friend
un mouton : a sheep
les grandes personnes : the grown-ups
un avion : an airplane
le désert : the desert
un coucher de soleil : a sunset
les épines: thorns
un champignon: a mushroom
un fleur: a flower
une étoile: a star
un volcan: a volcano
la consigne: the orders
un métier: a job
la Terre: the Earth
le blé: the wheat
les poules: chickens
la muselière: a muzzle
Les Adjectifs/Les Adverbes:
drôle: funny
triste: sad
agaçant: irritating, annoying
puissant: powerful
seul: alone
responsable: responsible
jamais: never
rien: nothing
fatigué: tired
Les Verbes:
rêvasser: to daydream
compter: to count
posséder: to own
applaudir: to applaud
apprivoiser: to tame
pleurer: to cry
manger: to eat
rire: to laugh
quitter: to leave
voyager: to travel
dessiner: to draw
mourir: to die
avoir soif: to be thirsty
dormir: to sleep
Post-Performance
ACTIVITIES & DISCUSSIONS
Post-Performance Activities & Discussions to deepen understanding:
Research the life of Antoine de St-Exupéry. How does his life compare with that of the aviator in Le Petit Prince?
Compare similarities and differences between the grown-up characters: Aviator, Businessman, Lamplighter. Compare similarities and differences between the grown-ups and the Little Prince.
Create a story board for Le Petit Prince from memory. How does your storyboard compare to those of your classmates?
The Rose tamed the Little Prince; the Little Prince tamed the Fox. What have you apprivoisé (tamed)? Have students create a piece of art (painting, drawing, collage, etc.) that represents this special relationship to them.
Writing prompt: When I grow up, I'm going to…
How did the Aviator/Narrator use physicality and puppetry to portray different characters? What else can you use to portray different characters?
Every child in the French school system learns the story of Le Petit Prince. Do we have anything like that in the USA?
Do we have a national education identity like the French? Do you learn the same things at school as your friends down the street? Is this good or bad?
This play is left open-ended. In your opinion, what happens to the Little Prince? Where does he go? What is the role of the Snake?
PARTICIPATE IN A CONTEST
Imagine an 8th planet visited by the Little Prince and write the story (2500 characters maximum) for a chance to have your story read on the International Space Station! Click the image below for more information.
Additional Resources
Trailer for the 1974 Film The Little Prince:

The Full English Text:
http://home.pacific.net.hk/~rebylee/text/prince/contents.html
The Full French Text (available through Culturetheque.com – Contact Alliance Francaise d'Atlanta for Academic Membership for access to this online library).
Suggested Georgia Performance Standards Connections
*This does not represent all the possible performance standard connections.
TAESK.1, 1.1, 2.1, 3.1, 4.1, 5.1; TAMS6.1, 7.1, 8.1; TAHSFTI.1, II.1 – Analyzing and constructing meaning from theatrical experiences, dramatic literature, and electronic media
TAESK.11, 1.10, 2.11, 3.11, 4.11, 5.11; TAMS6.11, 7.11, 8.11; TAHSFTI.11, II.11 – Engaging actively and appropriately as an audience member in theatre or other media experiences
MLEK.CU1; MLC.CU1 – Students demonstrate an emergent awareness of perspectives, practices and products of the cultures where the target language is spoken.