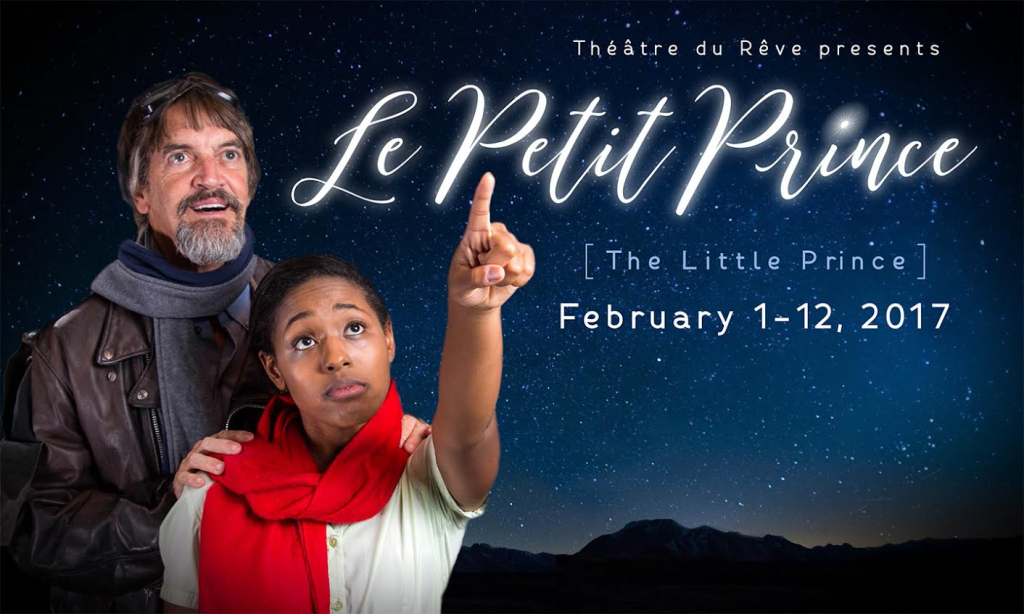 Théâtre du Rêve invites you to experience the magic
of the beloved French classic
Le Petit Prince (The Little Prince)
Performed in French with English Supertitles
February 1-12 2017
at 7 Stages Back Stage Theater
Directed by Carolyn Cook
Starring Chris Kayser as The Aviator
and Jasmine Thomas as The Little Prince
When a pilot is stranded in the desert, he meets a mysterious child whose journey has made him wise beyond his years. The Little Prince is a magical story about friendship, wonder, and learning to "see with the heart." Performed in French with English supertitles at 7 Stages Back Stage Theater, February 1-12 2017.
Performances are Friday and Saturday at 8 p.m. and Sunday at 3 p.m. at 7 Stages Back Stage Theater, 1105 Euclid Ave. NE, Atlanta, GA 30307.
Tickets are available at www.7stages.org.