Thank you to our wonderful donors who have supported two of our great fundraisers this year.
First, thank you to all of our wonderful Power2Give donors for their contributions of all sizes! 
Marvin Brown
Arthur Springs, Jr.
Sallie Lawrence
Alina Opreanu
Park Krausen
Daniel Wolff
Anna Richardson
Lauren Upadhyay
Bryce Anderson
Peg Doyle
Adrienne Gauthier
Jan Glenn
Marla Glenn
Regina Hamilton
Sarah Purgus
Betsy Reid
Luke Richardson
Vance Richardson
Anna Richardson
Eileen Springs
Eleanor Sullivan
Helene Touré
King Trousdale
Kristopher Watson
Mary Helen Sullivan
Anne Nguyen
Helene Toure
Caitlin Roe
Soraya Rouchdi
Elizabeth Hutchison
Tom White
Maggie Truxell
Baxter Jones
Paul Pendergrass
Mary Gimbert
Philip Mertz
Wendy Robertet
Carolyn Cook
Maribeth Havran
Jon Horn
Nancy Hutchison
Scott Murphy
Clark Pearce
Sydney Roberts
Zachary Roe
Patricia Salvadore
Christopher Semk
Sandra Song
                                                     
*contributors listed in no particular order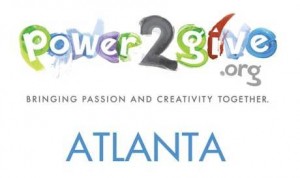 TdR would also like to say a big MERCI to the City of Atlanta for making Power2Give available to us and for matching the funds raised by these contributors. You make this project possible!